Young Blood
Detroit Jr.
22 hours ago
Nothing but the Blues
John Verity
23 hours ago
Love That Burns
Will Wilde
23 hours ago
Under the Bridge
Santana
23 hours ago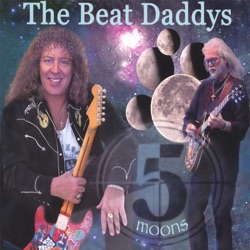 Pale White Circle
The Beat Daddys
23 hours ago
Into the Distance (Audio54 Remix)
Mick Pini
23 hours ago
Brother Brother (Live)
Stormy Monday
23 hours ago
Alchemy (Live)
Philip Sayce
23 hours ago
U.P. Express
U.P. Wilson & Paul Orta & The Kingpins
23 hours ago
Black Cat Bone
Morblus
23 hours ago
Ver más
Blues Radio Online
Blues are the Roots..everything else is the Fruit (Willie Dixon)
Blues Radio, a beloved radio station hailing from BO, has made a name for itself by offering an eclectic mix of blues music that caters to the tastes of both local and international listeners. From timeless classics to modern hits, this station has something for every blues aficionado.
Listeners can expect to be treated to a diverse range of blues styles, as the station's knowledgeable hosts and DJs delve deep into the genre to unearth hidden gems and showcase the very best of blues music. The result is a captivating listening experience that keeps fans coming back for more, as they immerse themselves in the rich tapestry of blues history and culture.
Categorias:&nbsp
R&B, Classic Rock, Blues
Frecuencias Blues Radio
Atenas: Online
Lista de las canciones más escuchadas
Últimos 7 días:
1. Radio Blues - Blues Para Django
2. Mooncat - Radio Blues
3. Jon Lord, Royal Liverpool Philharmonic Orchestra & Clark Rundell - 24/7 Blues (Live)
4. 24/7 - 24:7
5. Seed - 24 / 7 Blues
6. Mike Bloomfield - If You Love These Blues
7. Giannis Panos - Arvanitis (Instrumental)
8. Chris Canas - Blues Blues Blues
9. Radio ParkPlatz - Stratus
10. The Original Animals - It's All Over Now, Baby Blue
Últimos 30 días:
1. Radio Blues - Blues Para Django
2. Mooncat - Radio Blues
3. Seed - 24 / 7 Blues
4. Giannis Panos - Arvanitis (Instrumental)
5. Mike Bloomfield - If You Love These Blues
6. Jon Lord, Royal Liverpool Philharmonic Orchestra & Clark Rundell - 24/7 Blues (Live)
7. Chris Canas - Blues Blues Blues
8. 24/7 - 24:7
9. Chris Barber Jazz and Blues Band - Midnight Special
10. Rocky Athas - Think About It
Contactos
E-mail:&nbsp
info@bluesradio.gr
Redes sociales
Compartir
Comentarios