Beam FM - Adult Hits Online
Beam FM - Adult Hits Online
Waffle House
Jonas Brothers
23 hours ago
Superstar
Jamelia
23 hours ago
Whistle
Jax Jones
23 hours ago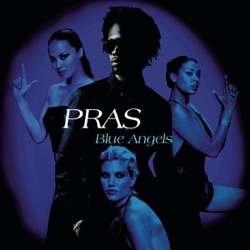 Ghetto Supastar (That Is What You Are) [feat. Ol' Dirty Bastard & Mya] [The Black Apple Remix]
Pras
23 hours ago
Adore You
Harry Styles
23 hours ago
Finesse (Remix) [feat. Cardi B]
Bruno Mars
23 hours ago
Bad Memories (feat. Elley Duhé & FAST BOY)
James Carter
23 hours ago
Killer
Adamski
23 hours ago
Enemy (Radio Edit)
Imagine Dragons
23 hours ago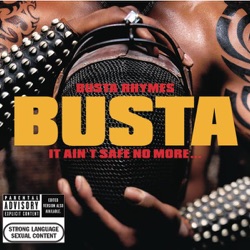 I Know What You Want (feat. The Flipmode Squad)
Busta Rhymes
23 hours ago
Ver más
Beam FM - Adult Hits Online
For those who love a blend of classic and modern tunes, Beam FM - Adult Hits is the go-to radio station. This station has earned a reputation for its eclectic mix of adult contemporary music, making it a favorite among listeners who appreciate variety in their playlists. The station's programming is designed to cater to a wide range of musical preferences, ensuring that there's always something interesting to listen to.
Beam FM - Adult Hits features an impressive lineup of shows that showcase different genres and eras of music. Whether you're in the mood for some nostalgic hits or looking to discover new favorites, this station has got you covered. Tune in and enjoy the diverse selection of music that Beam FM - Adult Hits has to offer.
Categorias:&nbsp
Adult Contemporary
Frecuencias Beam FM - Adult Hits
Nueva York: Online
Lista de las canciones más escuchadas
Últimos 7 días:
1. Becky Hill - HISTORY
2. Lewis Capaldi - Wish You The Best
3. Ed Sheeran - Eyes Closed
4. Dua Lipa - Dance The Night (From Barbie The Album)
5. Sebastian Yatra - Tacones Rojos
6. Meghan Trainor - Made You Look
7. Hans Zimmer, Geoff Zanelli, Klaus Badelt & Tiesto - Lay Low
8. Jax Jones - Whistle
9. Rosalia - BESO
10. James Carter - Bad Memories (feat. Elley Duhé & FAST BOY)
Últimos 30 días:
1. Marshmello - Esta Vida
2. Taylor Swift - Anti-Hero
3. Jonas Brothers - Waffle House
4. Aretha Franklin & George Michael - Freedom! '90
5. Yanni - Niki Nana (We're One)
6. Alisha's Attic - I Am, I Feel
7. Miley Cyrus - Party In the U.S.A.
8. David Guetta - Sexy Chick (feat. Akon)
9. Niall Horan - Too Much to Ask
10. Matt Simons - Open Up
Compartir
Comentarios