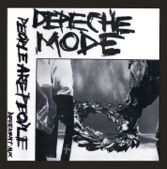 People Are People
Depeche Mode
1614193487
Moonlight Shadow
Mike Oldfield
1614193310
Electric Blue
Icehouse
1614193037
Wild Boys
Duran Duran
1614192792
On the Wings of Love
Jeffrey Osborne
1614192585
I Can't Wait (Unplugged)
Nu Shooz
1614192356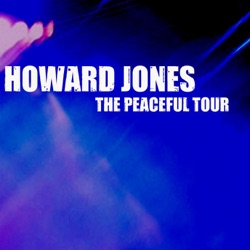 Everlasting Love
Howard Jones
1614192135
Break My Stride
Matthew Wilder
1614191969
I'm Alright
Kenny Loggins
1614191749
Don't Cry
Asia
1614191530
Ver más
Back To The 80's Radio Online
Back To The 80's Radio is an online radio channel that live streams globally 24/7 the greatest hits from the 80s. With a logo design that reminiscent of the 80s' blockbuster Back To the Future, the channel takes the listeners down memory lane in a nostalgic journey through the songs that defined the decade.
Back to the 80's Radio is part of Heartbeat of Flagler, a network of radio stations based in Florida.
Frecuencias Back To The 80's Radio
Palm Coast: Online
Ver más
Lista de las canciones más escuchadas
Últimos 7 días:
1. Men At Work - Who Can It Be Now?
2. Mr. Mister - Kyrie
3. Billy Idol - Eyes Without a Face
4. Men At Work - Down Under
5. Jeffrey Osborne - On the Wings of Love
6. Natalie Cole - Miss You Like Crazy
7. Def Leppard - Love Bites
8. Pat Benatar - Hit Me With Your Best Shot
9. Kim Wilde - Kids In America
10. Tears for Fears - Head Over Heels
Últimos 30 días:
1. Men At Work - Who Can It Be Now?
2. Mr. Mister - Kyrie
3. Men At Work - Down Under
4. Billy Idol - Eyes Without a Face
5. Electric Light Orchestra - All Over the World
6. Juice Newton - Queen of Hearts
7. Alice Cooper - Clones (We're All)
8. Corey Hart - Sunglasses At Night
9. Irene Cara - Fame
10. The Alan Parsons Project - Eye In the Sky
Contactos
Sitio web:&nbsp
www.heartbeatofflagler.com/
Dirección:&nbsp7 Campbell Ct, Palm Coast, FL 32137, USA
Teléfono:&nbsp(386) 445-5564
E-mail:&nbspheartbeatofflagler@hughes.net
Redes sociales
Compartir
Comentarios